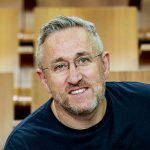 Peter Gahan is Professor of Management at the University of Melbourne and a Research Fellow at the Centre for Workplace Leadership, where he was Foundation Director from 2012 to 2017. He has previously held academic and visiting positions at UNSW, Monash, University of South California, The European University Institute, Cardiff Business School, New York University and Stockholm Business School.
Professor Gahan has also worked as senior public servant as Director of Workplace Innovation in the Victorian Department of Industry, Innovation and Regional Development. He has undertaken commissioned research for both state and commonwealth governments on areas related to employment relations, regulatory arrangements to support workplace innovation, and the consequences of various regulatory labour market reforms.
Over the last 25 years, Professor Gahan has published widely on conflict and negotiations, employment relations and collective bargaining, high performance workplaces, labour markets and the future of work, and the consequences of labour market regulation.
His current research focuses on two major drivers of change at work: workforce ageing and how technology is transforming the nature of jobs. Peter is currently exploring how older works are perceived by others (co-workers, managers and customers) in the workplace and how these perceptions influence hiring decisions, promotion and performance evaluations.