When Employees know the Numbers: Pay Transparency and its Consequences
Free Public Lecture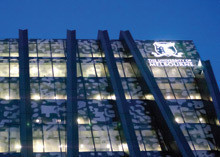 Copland Theatre
The Spot
198 Berkeley Street
Map
Organisations have a choice about the extent to which information about pay is shared within the workplace. In this lecture, our presenters explain their decision to operate with complete pay transparency and its impact on the culture of the organisation. They will discuss how employee pay is determined and communicated within the workplace, and how these processes have evolved as the organisation has grown over the last 10 years. Our presenters also discuss their experiences of pay transparency as part of broader commitment to organisational transparency and its impact upon attraction, retention, and motivation of employees.
Presenters
Mr Martin Andrews

Founder
Cogent

Marty founded Cogent over 10 years ago and has helped bring countless digital products to life for some of Australia's most successful online businesses and promising startups throughout his career. Marty's also an angel investor and the CoFounder of Chargefox, a technologydriven startup aiming to simplify electric vehicle charging and management.

Mr Mark Wells

CEO
Cogent

Mark is an angel investor and the CEO of Cogent, a Melbourne born business focused on turning great ideas into thriving digital businesses through design, development and venture investment. Mark's also a soughtafter advisor on topics spanning from fundraising to strategic planning and is an active investor in numerous startups.