Angela Chen had spent nearly two decades as a human resources (HR) professional in the United States before moving to Melbourne to pursue her interest in positive psychology and compassion in workplaces, eventually undertaking a Doctoral Program in Management at the University of Melbourne.
Angela's decision to move to Melbourne was a culmination of two catalysts. The first was the realisation that she was no longer mentally stimulated by working in HR. The second, a trip with her family to Australia and New Zealand in 2015. "We stayed in Melbourne for a week, and I fell in love with the city. When I went back to my desk job, I felt a strong compulsion to return to Melbourne," said Angela. "The most practical and feasible way was through study...It was an opportunity for me to do something different and live in a city that I love."
Considering her options, Angela drew from both her academic and professional experience to figure out what she wanted to do next, including both her Bachelor of Science in Human Development and Family Studies and Master of Arts in Human Resources and Industrial Relations. "I discovered that my passion for topics such as happiness at work and coaching were things that aligned with positive psychology. So, I applied for the Master of Applied Positive Psychology and got in," she explained.
Angela's affinity with the University of Melbourne continued when she chose to undertake her Doctoral Program in Management, which includes a two-year Master of Commerce coursework program followed by a three-year PhD. "I wanted to study a PhD at the University of Melbourne not just because of the international reputation, but also because I wanted to get rigorous academic training that would push me to grow as a person," said Angela.
Her dissertation primarily seeks to create a framework that explains how the potential tension between implementing organisational practices to pursue an organisational goal (e.g., profit) and compassion contributes to employee suffering, as well as investigating how organisations might establish a culturally safe workplace environment while maintaining financial stability.
Angela chose her research topic after attending a meditation retreat near Bendigo that focused on the Buddha of Compassion, Chenrezig. Inspired, she decided that it made sense to study compassion for her dissertation because it combined her interest in positive psychology with her experience in HR.
The support Angela has received throughout her doctoral studies has been invaluable. The Graduate Research Stipend and Fee Remission Scholarships awarded her financial security, while her supervisors, committee chair and network of PhD alumni provided crucial advice and guidance. "In my experience, the Faculty of Business and Economics (FBE) and the Department of Management and Marketing has some wonderful scholars who do research that matters in terms of improving society and the workplace," Angela said.
"I have consistently received support from my supervisors and the administrative department to ensure my success as a PhD student. When times were tough for me during the height of the COVID pandemic, my committee was super supportive of my wellbeing. FBE also provides generous funding to conduct your research and attend conferences," she added. "This allowed me to travel to three different conferences in 2023 to present my work."
Angela has had many opportunities to engage in teaching and additional research projects to round out her academic training. As a Research Assistant for one of her supervisors, Professor Tine Köhler, she analysed and produced findings on patterns of incivility in cross-cultural teams that will be used as the basis of a paper they plan to co-author in 2024.
She's also the fourth author on a paper with Associate Professor Daejeong Choi, obtained valuable feedback on another manuscript she presented at the Human Relations Journal 75th Anniversary Conference in London, and has collaborated with scholars who are members of the Management, Spirituality and Management Division at the Academy of Management (AOM) to put on professional development workshops.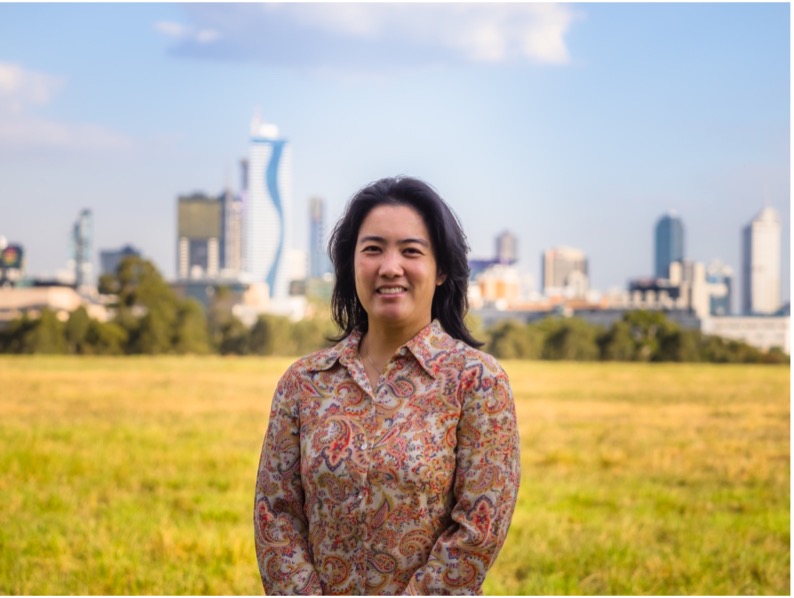 Overall, Angela said that she has loved her experience at the University of Melbourne. "I've met some amazing people here, not just in FBE, but also in other faculties across the University," she said. "It really offers so many programs and events to enhance your academic career and build a solid network of contacts."
The most rewarding part of the doctoral program for Angela has been the feeling that her research has made her a better person. "I'm not only better in an academic sense, but I've grown wiser and more compassionate in terms of understanding people," she explained. "Because of the knowledge and wisdom I've acquired, I can use it to help others – whether it's creating knowledge that other researchers can use or introducing ideas that may help practitioners outside of academia."
Her advice to anyone thinking of undertaking a doctorate program is to be sure that you're absolutely passionate about it. "I think people who want to consider studying here should get a realistic preview, so they know what they are walking into," Angela explained. "You will be confronted with many obstacles where you will doubt yourself and your resolve will be tested."
In saying that, for Angela, the future looks bright. "I am hoping to get a lecturer position at a University in Australia, preferably in Melbourne," she said. "I would love to have a career in academia and continue the program of research I've started."