After earning a Bachelor of Commerce at the University of Melbourne, Harvey was just getting started on his academic journey. He went on to complete a PhD in Decision, Risk and Financial Sciences through the University's Centre for Brain, Mind and Markets.
Looking back on his University of Melbourne experience, Harvey started by recalling his time spent studying the BCom, which included an exchange semester at the University of Southern California. "One of my best decisions during my undergraduate was applying for an exchange," he said. "The overseas study program was absolutely fantastic. The amount of support I got from the University of Melbourne was awesome."
Having been awarded a Graduate Research Scholarship, his next step was to undertake a PhD in Decision, Risk and Financial Sciences, which comprises a two-year Master of Commerce coursework program followed by a three-year PhD.
"Typically, students come in with different backgrounds; the two-year program prepares students for research," Harvey explained. "A typical program will ask students to complete necessary training for research, such as literature review and thesis writing. Moreover, it provides an excellent opportunity for students to get to know the faculty members and senior students, leading to a smoother transition to the 3-year PhD phase."
Harvey's thesis revolved around human and artificial intelligence and something called "tail risk". He explained: "My PhD research focuses on agents' learning and behaviour under market conditions where extreme events could occur far more frequently than in a normal environment (so-called heavy-tailedness); agents include both state-of-the-art algorithms, as well as humans. This is a cross-disciplinary topic that involves economics, psychology and computer science."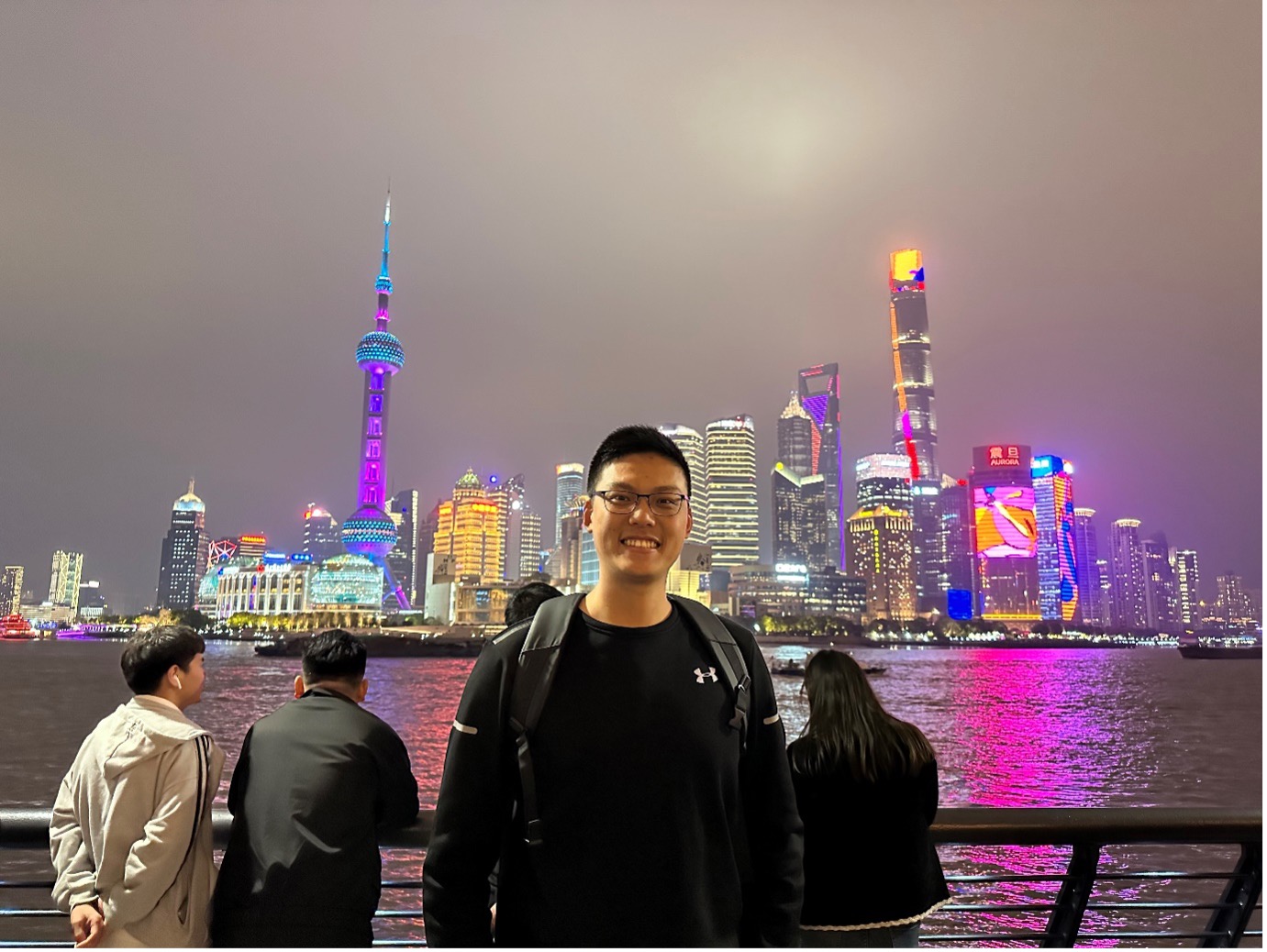 "Agents' learning and behaviour has been widely studied in other disciplines, such as psychology, neuroscience and computer science, yet remains a relatively new topic in economics and finance," he went on. "There was some research on agent-based modelling, but the central thesis was always on market equilibrium and economics."
Highlights of his PhD included presenting at a conference in Montreal, completing a lab rotation at the Monash Brain Park, and joining the PhD student society for a sense of community. He describes the moment he realised he was able "to read and understand cutting-edge studies" on a deep level, which gave him a strong sense of achievement.
Harvey's PhD was completed through the Centre for Brain, Mind and Markets. "The Centre operates slightly differently from a typical economics and finance PhD program, verging on social science programs," he explained. "We work together as a group. There are numerous opportunities to learn and uplift your skills. We have weekly journal clubs to discuss cutting-edge research. We also have semester-long coding workshops covering essential technical skills like R, Python, Latex and Git." He continued, "The other fantastic support I've received from the University of Melbourne is the Melbourne Research Cloud (MRC)," – a cloud that University researchers can use to access free on-demand computing resources. "The team that maintains the Cloud offers excellent support and services," Harvey said. "Without it, it wouldn't be possible for me to finish my PhD on time."
For others thinking of undertaking a doctorate degree, Harvey stressed the importance of researching potential programs thoroughly before committing. "Do enough research on the lab and supervisors before applying. It is important to know about the centre, especially whether our research directions align with your research interest." He especially emphasised the importance of finding a good PhD supervisor. "Read their bio, study their paper carefully, talk to them via whatever channel," he advised. He advocated prioritising a good supervisor over anything else. "I personally believe that the people you will be working with in the next three to five years are far more important than schools or cities."
His parting advice: "Try not to wander around too much; actions speak louder than words."
Discover the Doctoral Program in Decision, Risk and Financial Sciences