Alumni Q&A - Kunal Khanna
Master of Environment (2016), Bachelor of Commerce (2007)

Current role/company:
Co-founder and Director, The Odd Gumnut Permaculture Farm, Panchgani, India (Instagram: @theoddgumnut)
Founder, All Living Things Environmental Film Festival, India (Instagram: @alt.eff)
Tell us about your experience since leaving university. How have you come to your current position? Is this the sort of role you always wanted to be in, or were there some twists and turns along the way?
Wow, where to begin! Straight after the BCom I joined the Victorian Public service as a policy advisor and was in that role for 3 years or so. I always wanted to be an entrepreneur and took my first plunge in 2013 when I started a food truck in Melbourne called OverDosa, where we were spinning fresh dosas for the crowds of Melbourne at all sorts of festivals, events and gatherings.
This is the time when I became more aware of the environmental catastrophe that we are facing; I decided to dedicate myself to that subject and began my Masters in Environment at the University of Melbourne. During this time, I was introduced to the power of Human Centred Design and innovation for solving the wicked problems of the world such as sustainability for our species. I found passion in this approach and particularly in the versatility of how it could be used in all industries, to address subject matters across the board. In 2016, I took up the exciting and millennial position of the Innovation Catalyst, at the City of Melbourne. I played the role of bridging the gap between the council and the public, in order to seek inclusive solutions and enhance the city experience using new technologies and formats of delivery. I hosted a bunch of hackathons, and then developed the City of Melbourne's Open Innovation Competition which is now an annual program where the city seeks bright ideas from innovators, entrepreneurs, students and community members to solve city challenges.
By 2018, I had spent almost 13 years in Melbourne, in a range of careers and I decided it was time to return home to India, reconnect, get closer to nature and use my learnings and experience to give back. Upon our return, my wife and I co-founded The Odd Gumnut, a permaculture farm, education space, production house and design consultancy. We run educational tours and experiences that help urban dwellers to connect with the food we eat and work with schools to include this in their curriculum. The Odd Gumnut has launched one of the first kombucha brands in India called Rise up Kombucha, a local farmers market Redstone Organic, and we offer permaculture consulting where we design and manage land for our clients.
Finally, I am also about to launch an Environmental Film Festival here in Panchgani, called All Living Things Environmental Film Festival (ALT EFF). While we are unsure whether the festival will be virtual or in person this year, it is set to launch in October 2020 and we are currently accepting submissions. So if you are a film-maker, check it out here! The vision for the festival is to become a platform that inspires and mobilizes communities to take action toward co-creating a sustainable future, locally and at large.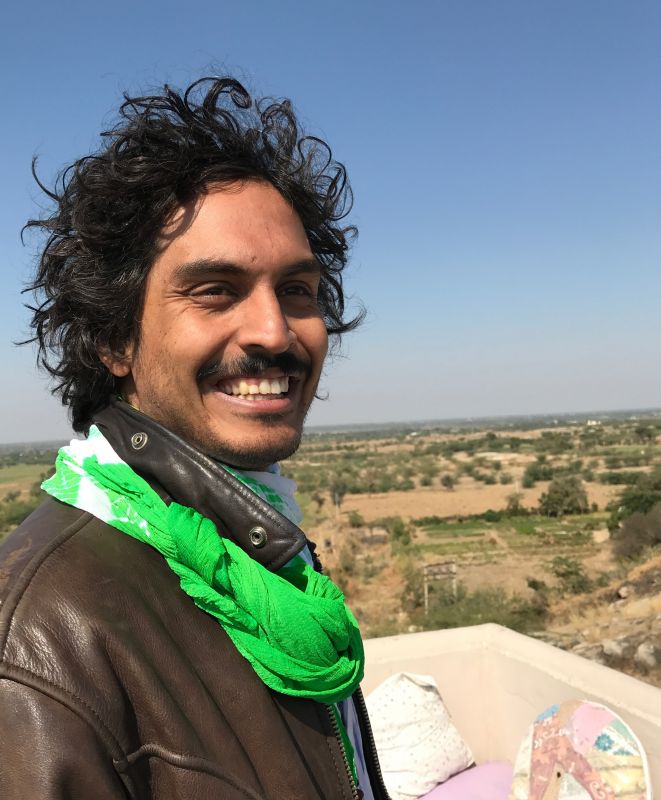 Key learnings from your experience? Anything you've found particularly valuable or surprising?

A philosophy I genuinely live by, is that anything is possible! Once a strong foundation and ethic has been developed through a combination of great education and networks, a lot can actually be achieved.
Additionally, always keeping a learning mindset has helped me incredibly throughout my journey. Being open to new ideas, deep diving into a new industry, or wearing many hats becomes seamless once the outlook to keep learning has been adopted.
Finally, I would like to add that, while education is extremely important to equip us in the way we approach things; if de-coupled with what we are passionate about, it very likely to lead to dissatisfaction. Once you better understand where your passion lies and what makes you tick, you must not be afraid to take the plunge as the journey this leads to, is what one could express as, 'the spice of life'.
Have you learned anything about working flexibly/digitally that you were surprised by?

At The Odd Gumnut, prior to India's lockdown and social distancing, we were dependant on experiences, tours and workshops, all on site. Once this went away, we developed a set of online workshops under the banner of 'radical self-reliance' on a pay as you feel model, our primary intention is to have this knowledge go far and wide, no matter an individual's circumstance during these uncertain times. Through this online medium, we have received an excellent uptake, much more so than our on site experiences.
While millions of people in India and across the globe are using this time to introspect, our workshops on how to break away from the system and become more self-reliant in the way we consume is being touted as the need of the hour by our customers and workshop participants. Particularly in this more accessible format where one does not need to travel to us for the same.
Key advice to new graduates?

By giving yourself the foundation you have, though your education at The University of Melbourne, you have set yourself up for success in what you decide to undertake or do. So, don't be afraid to explore; times are changing, and the human experience and reality is evolving more rapidly than ever. The way we work, the outlook of consumers and customers around the world and how the economy functions is in a state of flux, being aware of the same, and seeking opportunities within or shaping these new paradigms, is what can help you stay in the game.
If you'd like to ask Kunal more about his experiences, connect with him on LinkedIn and mention you have read the Q&A.